Recent Clients We've Helped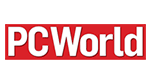 Recent News
03/07/20 -

Anne-Marie recently hosted a webinar for the Chicago Women In Publishing group (CWIP). The webniar was titled, Jump In! Ebook Publishing in 2020.

She demonstrated current solutions and best practices in getting books online and in the hands (and devices) of readers. The webinar covered the pros and cons, as well as the how-tos, of today's main ebook formats: EPUB (both reflowable and fixed-layout, as for children's books), Kindle, PDF, HTML 5, and Multi-Touch books (for the iPad).

06/28/18 -

Anne-Marie's newest course at Lynda.com, InDesign CC 2018: EPUB, just went live this week! Learn how to create an ebook in InDesign and convert it to EPUB - the open-source ebook format that's suitable for most distribution channels. Anne-Marie also covers how to convert Word manuscripts, optimize text and images, embed fonts, use free scripts, and add special features for accessibility and cleaner HTML and CSS. 

04/03/18 -

Anne-Marie was the main guest on this new podcast for independent publishers, "Inside Independent Publishing," with Peter Goodman of the IBPA. She talks about the importance of hiring an editor, how writers can find and work with print designers and ebook developers, the annoyances InDesign users endure cleaning up Word files, and more.