Recent Clients We've Helped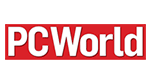 Recent News
04/27/16 -

Need to share assets between the Adobe and Microsoft suites? Check out Anne-Marie Concepción's latest Lynda.com course, Managing Conversions Between Adobe CC and Microsoft Office. Find solutions to your most common challenges, improve your workflow, and get the results you want! 

02/26/16 -

If you find yourself creating the same kind of document over and over again, a template can save you a tremendous amount of time. In her lynda video, Designing Templates with InDesign, Anne-Marie "Her Geekness" Concepcion shows you how to use InDesign to find and create templates and clean starter docs that fit your needs. 

01/15/16 -

Attention: all Photoshop and Illustrator Users!!! If you create and edit images more than you shoot them with a camera, we have a conference for YOU: the CreativePro Conference happening July 10–13, 2016 in Minneapolis! Reserve your spot TODAY!