Recent Clients We've Helped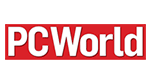 Recent News
09/24/15 -

If you find yourself creating the same kind of document over and over again, a template can save you a tremendous amount of time. Check out Anne-Marie's new lynda.com course, Designing Templates with InDesign to learn everything you need to know about creating beautiful templates!

09/04/15 -

Registration for PePcon 2016 is officially open. And, super early bird registration ends September 30. Don't miss out! Look forward to seeing you in San Diego.

06/29/15 -

Anne-Marie's new course, InDesign CC 2015: EPUB Fundamentals, is now available on Lynda.com! Everything is updated for this new version, and new vids on adding semantic markup, new scripts, templates, etc.